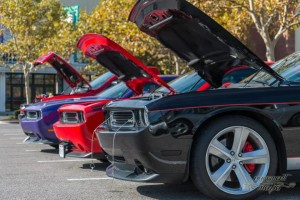 Thanks to Columbus Car Audio for sponsoring this one: It's your time to shine…you got what it takes?!? 🙂 Here's how it's going down:

During our normal weekly Saturday meet at Cup O'Joe, we will have a row available for anyone who wants to participate in the Show-N-Shine. Show up, shine your ride, and pay $5 for a registration card. All proceeds go to charity. Doesn't matter what you drive.

Then, folks can buy stickers for a $1. Put your sticker on the registration card for the car you think is best in show. Card with the most stickers wins.

What's in it for the winner? How about a FREE REMOTE CAR STARTER Courtesy of our friends at Columbus Car Audio!!! ($150 value, special installation may be extra). Just in time for winter!

Hey, I would've been happy with a T-shirt or some swag for the winner, but CCA is generous. Show them some love, people. 🙂 Don't screw it up, either…we just might be able to make this Show-N-Shine concept stick around monthly going forward!

Rain date? Whatevs…we'll still have CC&C but push the S-N-S back a week. More to come!

http://columbuscaraudio.com/
Tell your friends!